application of technical fabrics
FROM THE PRODUCTION OF YARNS TO THE MANUFACTURING AND USE OF OUR TECHNICAL FABRICS

Learn more about our precision fabrics, filter components and ready-made products for filtration, separation and screen printing.

Technical fabrics and fabric constructions

Our offered technical fabrics and fabric constructions are produced according to high quality standards. From yarn production to fabrication, we control the value chain in order to offer our customers individually high-quality fabric constructions and to fulfill customer-specific requirements. Our technical fabrics and fabric constructions can be adapted in many ways and are used as textile solutions in a wide range of industrial sectors. Depending on the raw material used and the type of weave, our technical fabrics have different properties and can be used as precision fabrics, filter components or ready-made products in filtration, separation and screen printing.
We use a wide variety of raw materials for technical fabrics. Depending on the application and conditions on site, we select the appropriate raw material for you. We primarily use the following raw materials for our filaments:  Polyamide (PA6, PA6.10, PA12), Polyester, Polypropylene, PEEK and Polyethylene.
To make our production process more economically and ecologically sustainable, we also use the following sustainable raw materials: Renewable nylon 6 – BioNylon, Biodegradable polyester – EcoPet, Biobased and compostable polyamide 11 – BioPBS, and – rPET made from recycled plastic bottles.
Filter cake/surface filtration
Cake filtration or surface filtration is often used when a suspension flows through a filter medium. The filter ensures that the solid particles from the suspension are deposited, forming a layer on the surface that grows in size over time. This growing layer is called a filter cake and ensures that the filtration efficiency of the filter media increases over time. As the filter cake forms, the pressure differential and flow resistance also increase.

Due to these circumstances, several characteristics must be considered when selecting the filter media:
1. flow rate and separation efficiency
2. service life and wear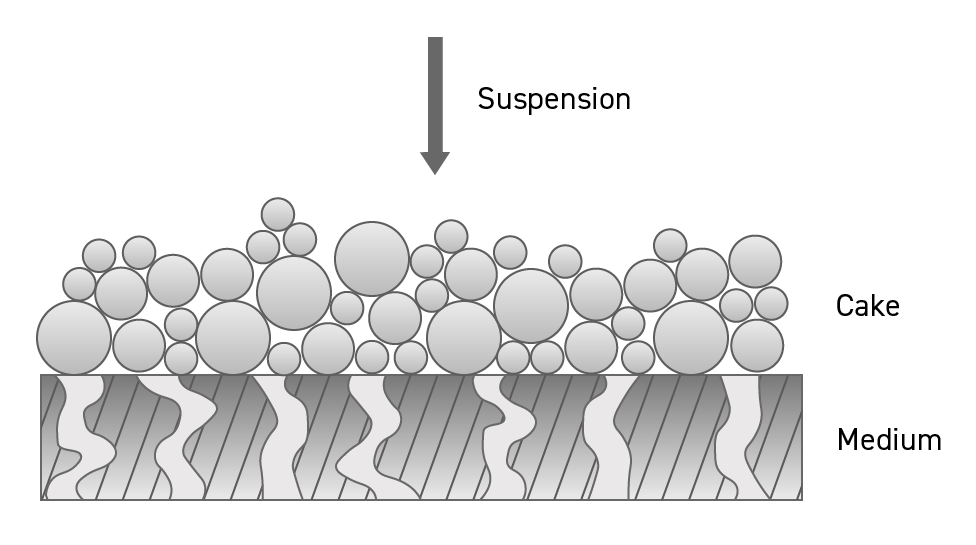 Throughput and separation efficiency    for cake filtration
When selecting the filter medium for cake filtration, it is of course of interest which particle size is to be separated. This determines which pore size is selected. It should be noted that as the cake is formed, the filter media becomes clogged and denser. The smaller the pores, the faster the filter will clog and need to be replaced. It is thus advisable to choose a somewhat more open filter medium at the beginning. This will initially cause the filtrate to become more contaminated, but the service life of the filter will be extended.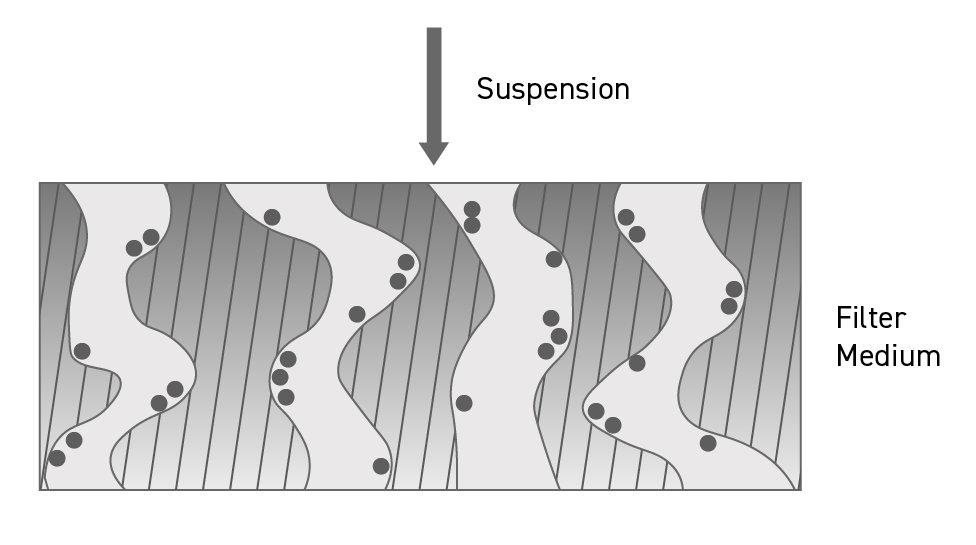 Service life and wear in
cake filtration
Since the suspension to be filtered often involves abrasive, high-temperature-resistant or chemically aggressive substances, wear also plays an important role. Various polymers are available as a basis for the filter medium, which differ significantly in their properties. Depending on the suspension, different properties can be addressed and adapted to the filtration process accordingly. This enables the service life and wear of the filter medium to be optimized and perfected.
Production process of our technical fabrics
Would you like to know more about the production process of our technical fabrics? We have compiled all the interesting information for you and published it on the following pages. There you will find everything from yarn production to the finishing of the filter products.

Textile fibres
Discover what textile fibers are made of, how they are used and what kind of structure they are made of.
Fiber production
Discover what textile fibers are made of, how they can be used and what kind of structures they are made of.
Synthetic fibres
Learn about the properties, advantages and disadvantages of the most common synthetic textile fibres.
Textile weaving patterns
Learn how textile fibers work together to form a textile surface and learn about weave theory in textiles.
Textile finishing
Find out about the possibility of surface modification and how it can help to improve and optimise your textile media.
Filter fabric
Are you ready to develop your unique and special filter media? Let us explore the requirements of your filter.
Arrange a call

Please feel free to send me a message. Either directly by
e-mail or add me to your network on LinkedIn and contact me there. I look forward to meeting you and talking to you about solving your problems.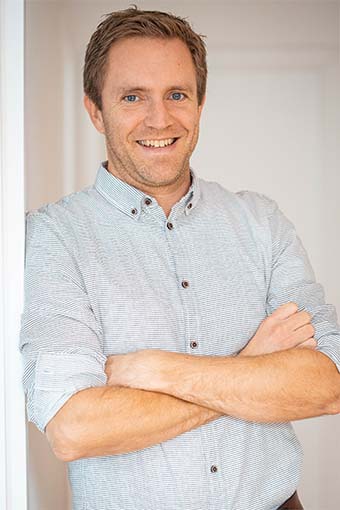 Address
R+F FilterElements GmbH
Wollenweberstraße 25
31134 Hildesheim
Germany