For the separation of particles from gases
or liquids in coarse and fine filtration.
The following points must be taken into account when developing filter cloths with optimal properties:
The filtration efficiency or separation efficiency of particles – this can be influenced by the type of weave (choice of weave), the weave density and the type of finishing.

Size, shape and chemical composition of the particles to be separated.

Removability of the filter cake – quick and optimal cake removal is achieved through the choice of weave, the yarns used (in addition to multifilaments, monofilaments are best suited here) and a smooth surface by means of calendering.


Density and viscosity of the mass to be filtered.

Mechanical, chemical and thermal resistance – the right choice of yarn and its polymer composition is crucial here.
A filter cloth should usually be replaced if it shows any visible amount of abrasion, holes, wrinkles, or loss of dimensional stability. In addition, if the process contains impurities in the filtrate, an insufficiently compressed filter cake and deteriorated cake detachment, the cloth must also be changed urgently.
When it comes to filter cloths, a distinction is made between the following variants, depending on the use:
Single filter cloths (in and outlet cloths)


Push-through or double filter cloths with hose connection

Drape-over cloths

Pan filter cloths


Backing cloths for improved drainage of sludge and extension of the service life of a filter cloth
They are used on frame, chamber or membrane filter presses in the following industrial sectors:
Food industry for the filtration of sugar and fruit juices, edible oils and fats as well as dairy products. For the production of starch and wine as well as in the brewing industry and much more.


Mining industry and its raw material extraction for the removal of sludge from mine water. For draining sand, clay and kaolin suspensions and much more.

Chemical industry for the production and purification of oxides and pigments. For the production of salts and their solutions, as well as acids and their salts as well as for the production of soda, fertilizers and much more.

Mechanical engineering for the filtration and separation of emulsions and degreasing agents in surface finishing such as electroplating and painting and much more.


Glass and ceramics industry

Wood, pulp and paper industry

Wastewater treatment and (drinking) water treatment
Arrange a call
Please feel free to send me a message. Either directly by
e-mail or add me to your network on LinkedIn and contact me there. I look forward to meeting you and talking to you about solving your problems.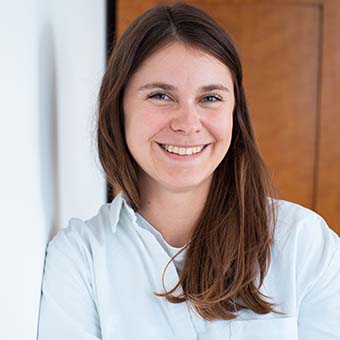 Adress
R+F FilterElements GmbH
Wollenweberstraße 25
31134 Hildesheim
Germany