R+F Filterelements gmbh
Research & Development
RESOURCE-SAVING.
SUSTAINABLE. EFFICIENT.
The focus of my work is on researching and developing yarns and fabric types that can be used in existing processes. My aim is to make your production more sustainable, less resource-intensive and more efficient. From the selection and creation of the yarn to the production and finishing of the fabric, I am at your disposal throughout the entire production chain with all my know-how.
Challenge me – I look forward to your enquiry.
Current development projects
Filter cloth for mining and minerals
Development of highly efficient filter cloths for the mining and minerals sector. The major advantage of this development is the simplified cake discharge, the increased filtration efficiency and the durability of the filter cloths.
Reusable filter cloth for wax filtration
Development of reusable filter cloths for the wax filtration sector. The big advantage is the time saving, as the cloths can be reused and do not have to be removed after each cycle.
High temperature filter bags
High-temperature filter bags based on natural raw materials that save costs on the one hand and resources on the other.
Areas of application are both the production of TiO2 and carbon black.
Textile fibres
Discover what textile fibers are made of, how they are used and what kind of structure they are made of.
Fiber production
Discover what textile fibers are made of, how they can be used and what kind of structures they are made of.
Synthetic fibres
Learn about the properties, advantages and disadvantages of the most common synthetic textile fibres.
Textile weaving patterns
Learn how textile fibers work together to form a textile surface and learn about weave theory in textiles.
Textile finishing
Find out about the possibility of surface modification and how it can help to improve and optimise your textile media.
Filter fabric
Are you ready to develop your unique and special filter media? Let us explore the requirements of your filter.
Arrange a call
Please feel free to send me a message. Either directly by
e-mail or add me to your network on LinkedIn and contact me there. I look forward to meeting you and talking to you about solving your problems.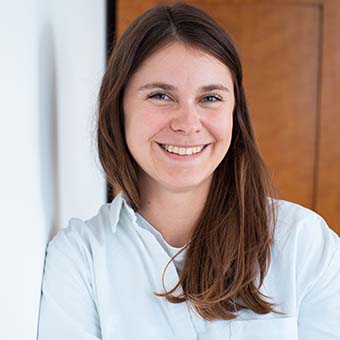 Address
R+F FilterElements GmbH
Wollenweberstraße 25
31134 Hildesheim
Germany