Microfiber Filter Elements
FOR THE FILTRATION OF MICROPARTICLES AND THE SMALLEST AEROSOLS FROM GAS STREAMS
The big advantage of these filter elements is that, depending on the application, we leave no more than 1 mg/m³ of particles and aerosols in the air streams.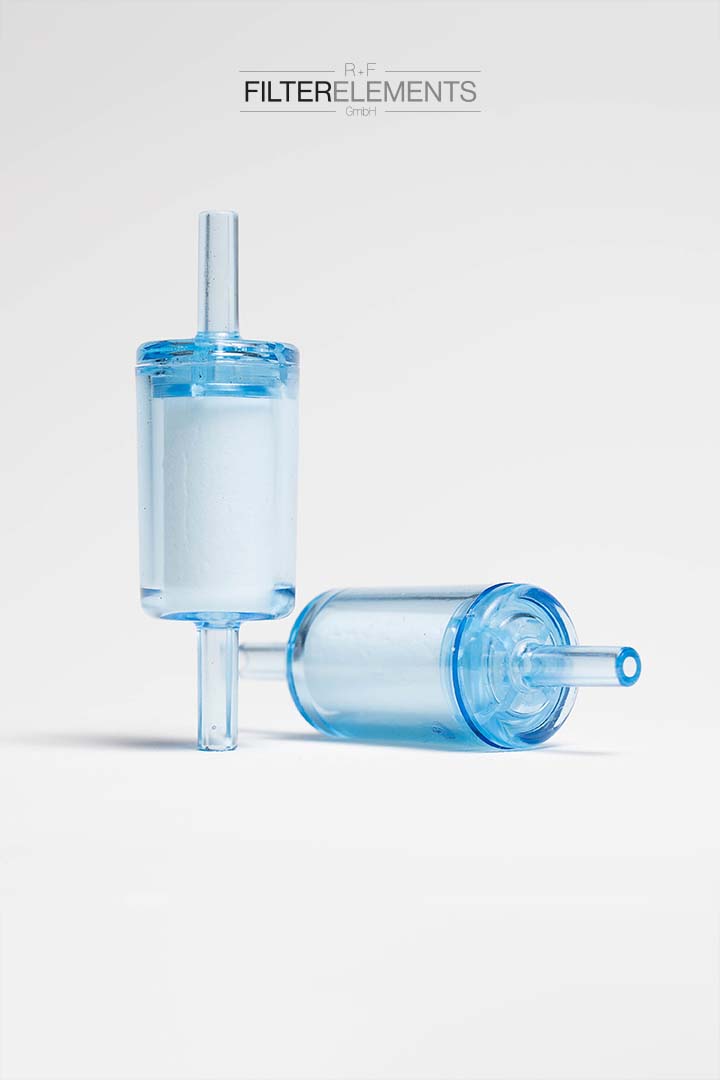 Microfiltration through
Microfiber Filter Elements
Microfiber filter elements are able to filter out up to 99.99 % of all particles and aerosols down to a size of 0.1 µm from the air flow. With the coalescing microfiber filter cartridges, the aerosols are filtered out of the volume flow via a 2-layer system. The first layer consists of fine microfibers to which the tiny aerosols attach themselves. As soon as they have accumulated into larger droplets, they are guided downwards by gravity via the second layer. The filtered liquid can be returned to the circuit without any loss of quality or additives.
Onlineshop
In our online shop, you can select the right filter element according to various criteria. If there is nothing suitable for you, please send us an e-mail and we will send you technical data sheets or samples. 
Download the technical data and the price list directly and get a 10% discount on your first order.

The most important point is:
We filter particles and aerosols as small as 0.1 µm out of the air stream with an efficiency of 99.99%. As a result, we achieve the target of approx. 1 mg/m³ and are far below the required limits.
Download our price list and technical data sheets and get 10 % off on your first order.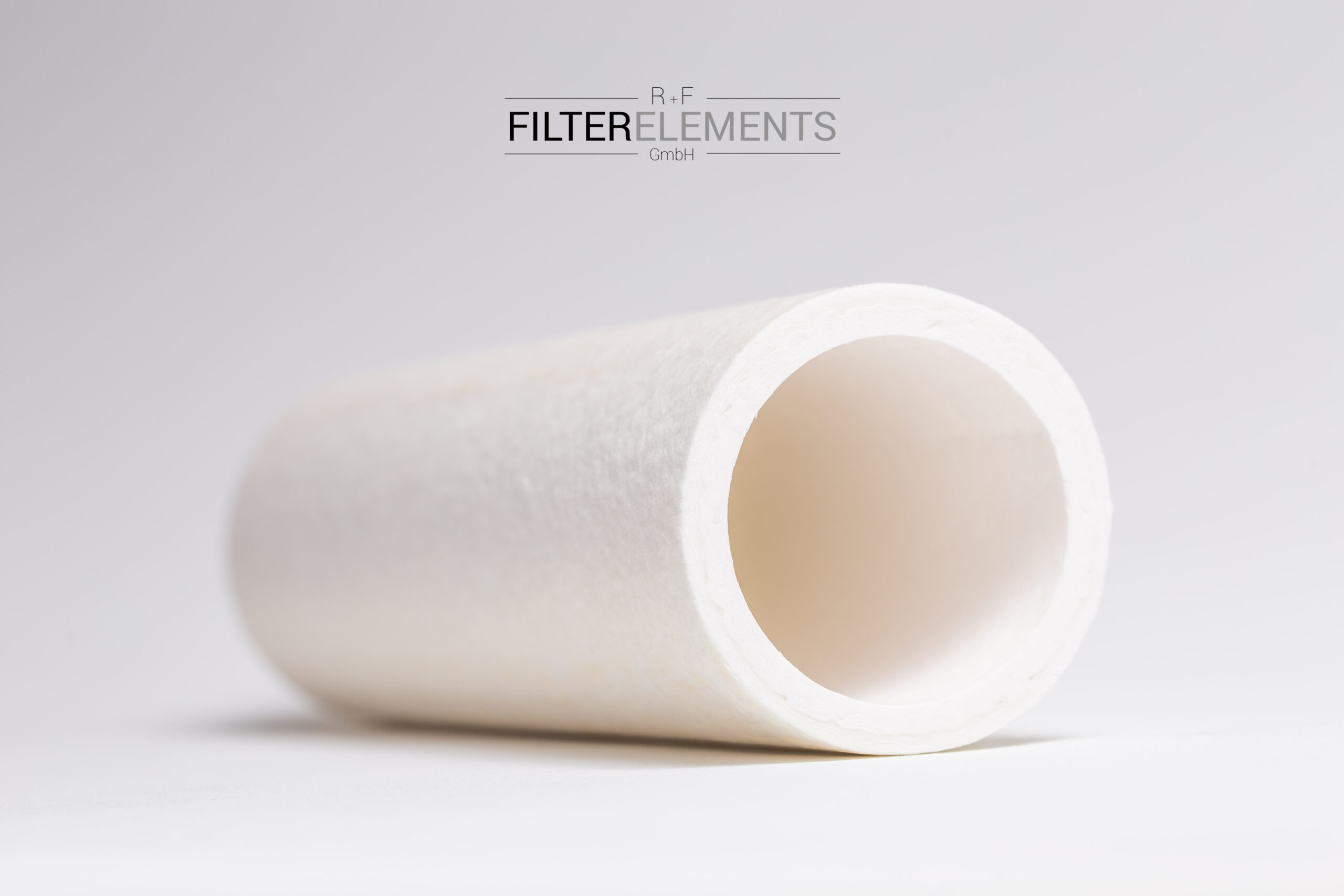 Specifications
Inner diameter: from 12.5 mm to 63 mm
Length: from 32 mm to 762 mm
Efficiency: from 75 % to 99.98 % at 0.1 micron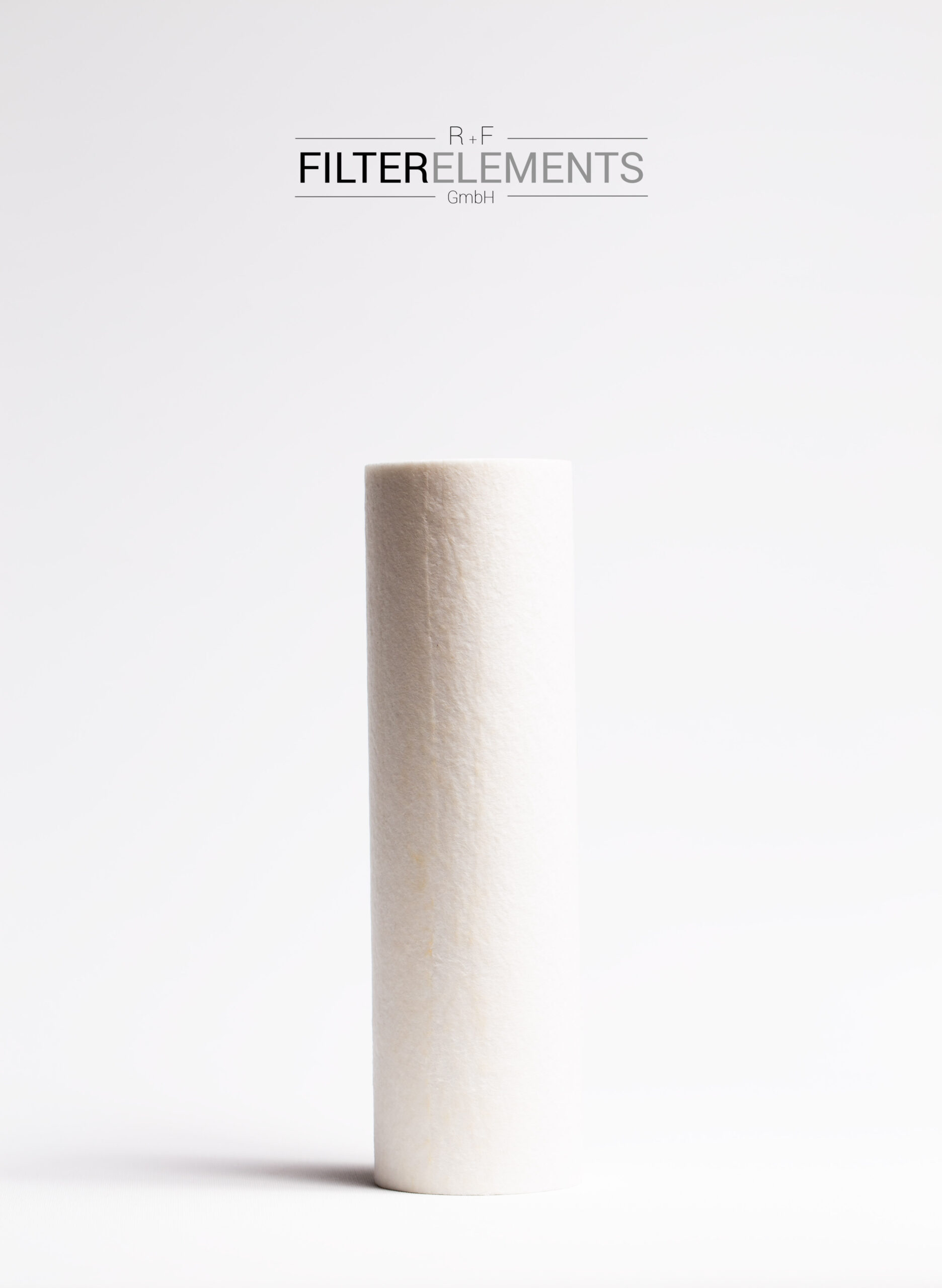 Specifications
Efficiency up to 99.98% at 0.1 micron
Low pressure drop
Microfiber glass
Particle and coalescence filtration
– 50°C to 150°C
Further information about our microfiber filter elements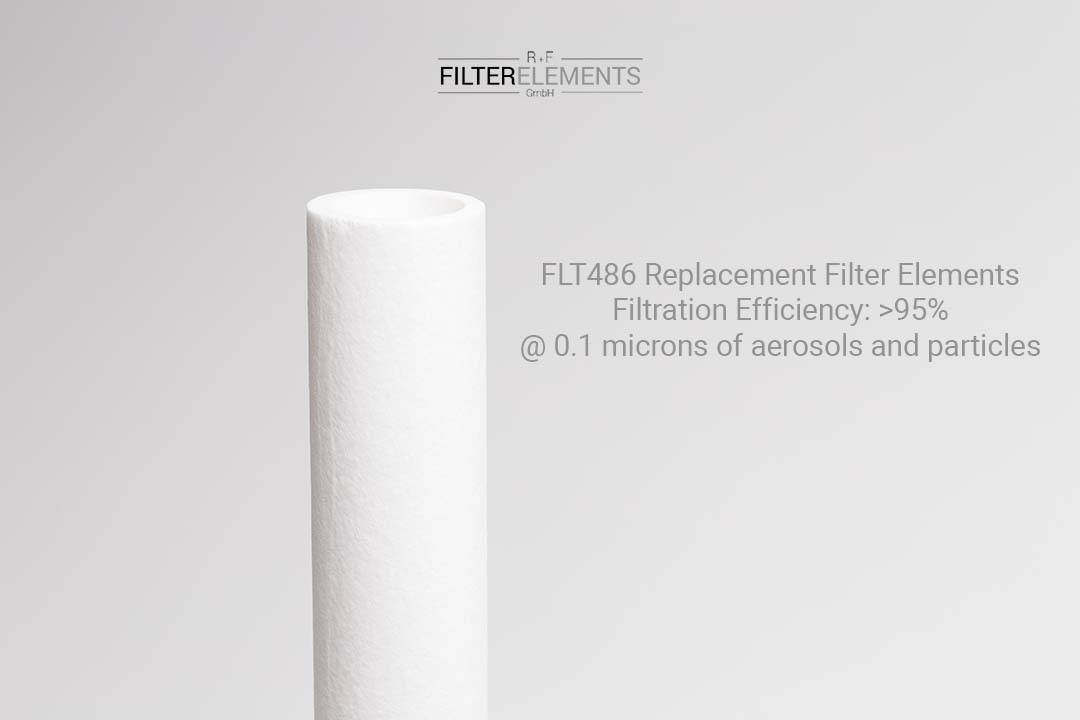 FLT486 Replacements
Our alternative filter elements to the OEM flt486 filter elements.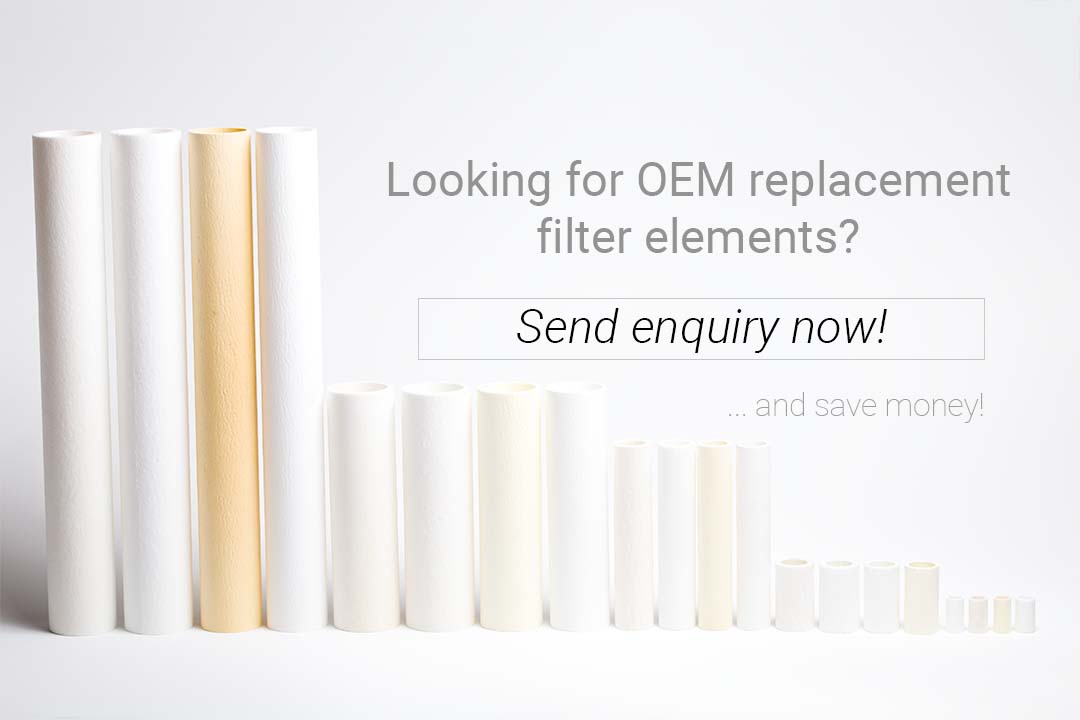 371H Replacements
Our alternative filter elements to the OEM 371H filter elements.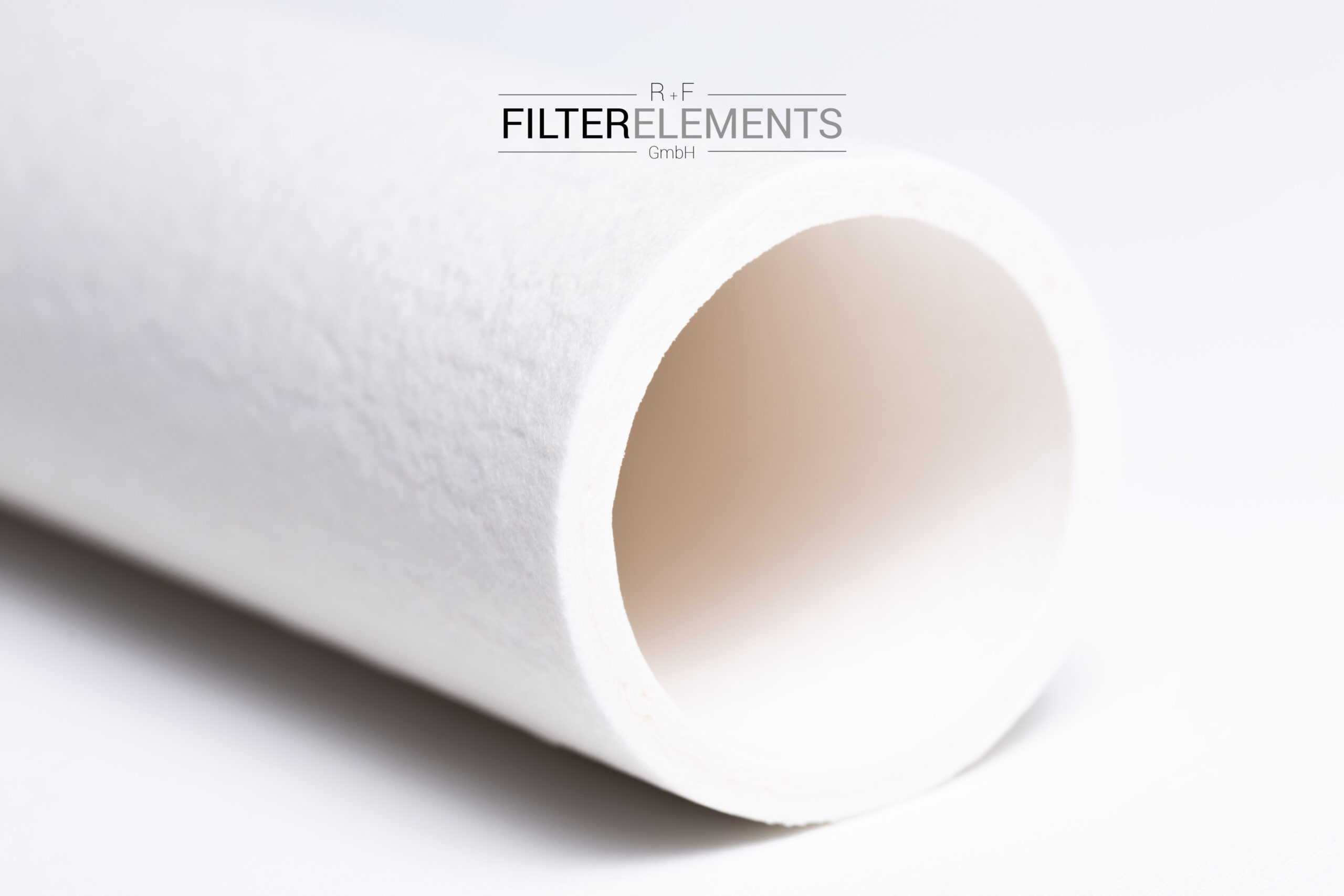 Onlineshop
Search our shop for the right filter elements.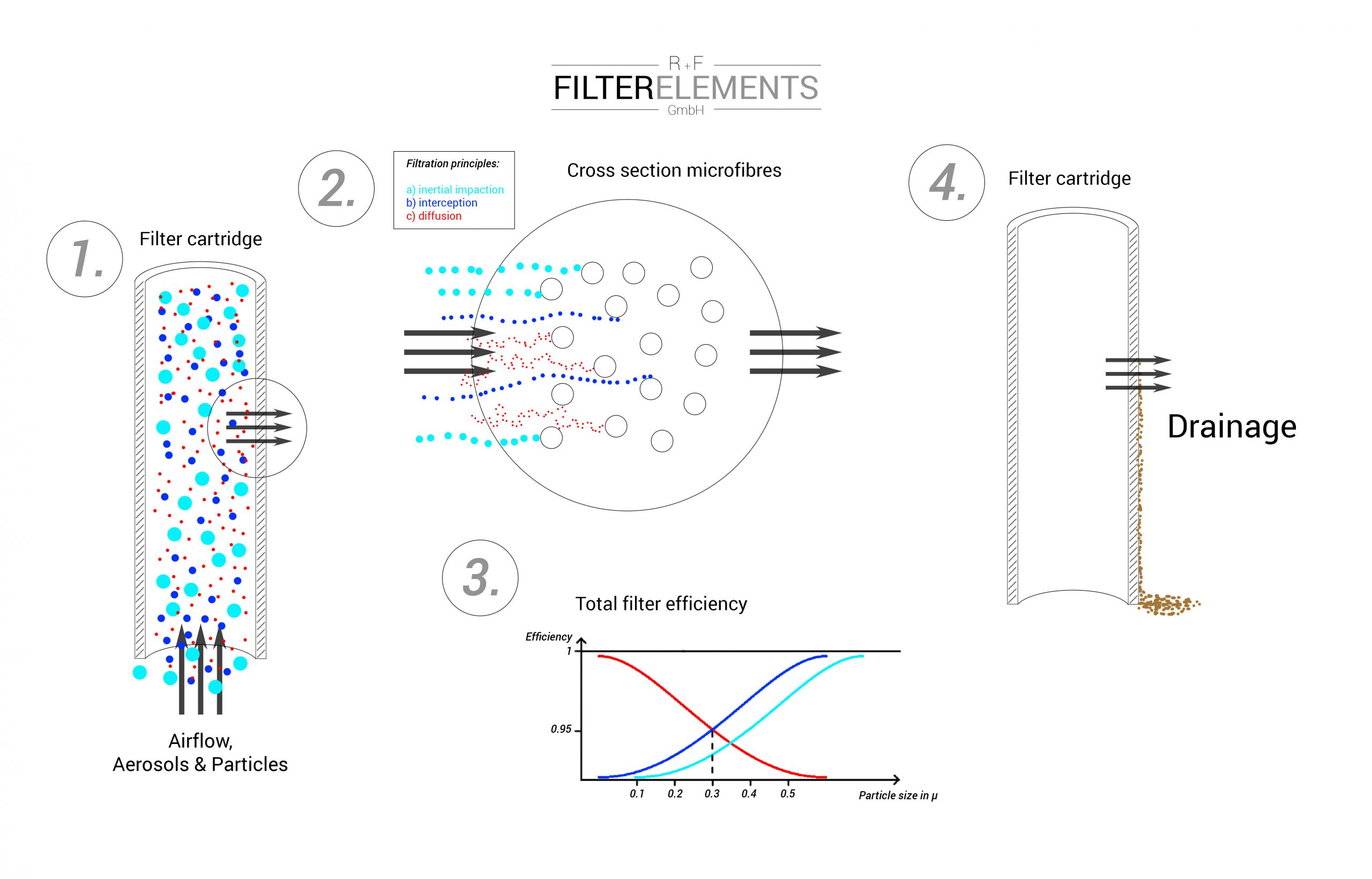 Coalescence principle
What is behind the coalescence principle?
Arrange a call
Feel free to write me a message. Either directly by email or add me to your network on LinkedIn and contact me there. I look forward to meeting you and talking to you about solving your problems.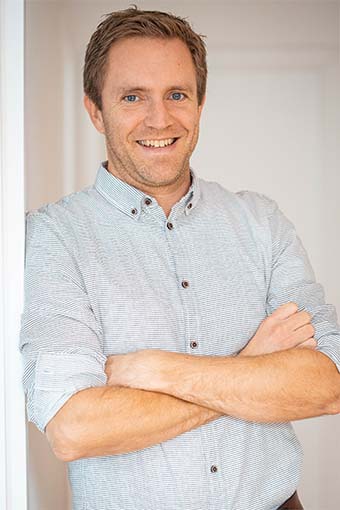 Address
R+F FilterElements GmbH
Wollenweberstraße 25
31134 Hildesheim
Germany